Tuesday, March 9, 2010
7:00 PM
|
Posted by Hellie Sinclair
|
|
Edit Post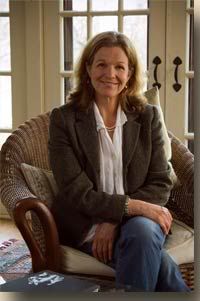 *in the early morning light, where the Romance Writer's Revenge is anchored at port in Vermont, which is truly magical since Vermont is not a state with a coastline, and the deck is suspiciously quiet. Perhaps the crew of the RWR are sleeping in preparation for their guest
Miranda Neville
, who will be dropping by the ship to discuss her new book,
The Wild Marquis
*
Miranda
: *peeking over the railing* Hello? *climbing over the edge and finally standing on deck* Whew! I wasn't sure about that rope climbing thing. I mean, even with the knots tied at intervals, it's still pretty….
Jack
: Miranda! My sweet, my luv, my precious, my pet. I'm so glad to see you. I'm sorry I wasn't able to come get you personally, but I was busy getting the ship ready for your arrival.
Miranda
: *breathless, patting down her hair* Really? The crew is ready for me?
Jack
: *laughing* Oh, no, I sent them to shore. Amazing what free pints of Ben & Jerry Ice Cream coupons will do for a bunch of chocolate-loving tarts like them. I mean, I could barely get the ship pulled into port before they were diving off the sides and swimming for land. I think they'll be stockpiling.
Miranda
: But…what about my interview?
Jack
: Oh, we're still doing your interview, luv. *guiding her with one hand at her lower back* Come with me where I can now assure you no interruption as you tell me more about your delightful novel. *kissing up her arm*
The Wild Marquis
, is it?
Miranda
:  The setting is Regency England, my favorite place, and it's a tale rife with sex, violence, and deep, dark secrets involving ruthless rare book collectors.
Jack
: The story does sound very promising. Especially the rife with sex part. The hero himself sounds very much like yours truly. What did the blurb say? "He is notorious for his wretched morals and never received in respectable houses. The ladies of the ton would never allow him in their drawing rooms . . . though some of them have welcomed him into their bedchambers." I mean, that sounds like a page out of one of my journals! Tell me more about this Marquis. I like to know about my competition.
Miranda
: Cain, the Marquis of Chase loves women. Not just for you-know-what. He really likes them as people. He was just a lad when his father kicked him out of the house and he was rescued from a robbery by some charming prostitutes. Since then all his best friends are women and he makes a point of protecting them and treating them well, not just you-know-where. This makes him unlike a lot of the befuddled hunks who inhabit so many romances (not that I don't love a befuddled hunk too). Cain rarely misunderstands women but, perhaps because he knows them too well, he has never fallen in love.
Jack
: You know, it takes a special sort of woman to appreciate men like the Marquis and me. Someone daring, someone yearning to be a bit wicked herself, someone…devastatingly beautiful. Who is this girl, and did you bring her with you? I know she's met this Chase fellow, but do I have a shot at her at all?
Miranda
: Juliana Merton is a very serious girl and I'm afraid she might not appreciate your … unusual … approach to life. Her husband was murdered and she's having a hard time making ends meet in her rare book shop. Turns out most men don't think women know anything. But when Cain needs an expert to help him buy back a family heirloom, he's thrilled to find a woman with the right knowledge. Plus she's cute as a button and Cain's not good at depriving himself—and the women in question—of a good time. Juliana doesn't think much of Cain at first but she needs him as a client. Then he starts to make her laugh. (Hmm. On second thought, Jack, perhaps you'd better stay away from her. She might fancy you.) Specters from both their pasts emerge and Juliana is in danger. Next thing the two of them are charging around England in a carriage, and you know what happens when you put a hero and heroine in a carriage together ….
Jack
: Fine, fine. The next girl then. You definitely have to introduce me to the next girl. What's up next for you? Any winsome wenches on the horizon for me?
Miranda
: I think you'll like Diana, the heroine of my next book. She's quite a saucy minx. On the other hand she wants to marry a duke. The book is called The Dangerous Viscount, a hint about how that plan goes. You'll have to invite me back in October if you want to meet her.
Jack
: Where are my manners? Have a seat, my dear, and a spot of rum. *goes to pour rum but his bottle is empty* Chance has it here somewhere. *returns with two new bottles* Here you go. Go ahead, perch yourself in Hellion's hammock. She won't mind. So what is the daily life like for a glamorous romance novelist like yourself?
Miranda
:  *holds out glass* Thank you, I will. Or just give me the whole bottle. Just to keep you all guessing, I'm going to make the account of my day multiple choice.
I start the day with (a) a little champagne (b) a lot of coffee (c) a hangover.
I step into my (a) rose-scented bath tub (b) dust-infested office (c) dungeon
where I (a) receive a massage from a Swedish movie star (b) check my email (c) am tortured by publishing professionals wanting to know where my book is.
Dressed in (a) a chic little number I picked up in Milan (b) my bathrobe (c) armor, I (a) compose ten pages by noon (b) stare at the screen for an hour then eat half a jar of peanut butter and a candy bar (c) have a nervous breakdown. Then I (a) plan my next research trip to exotic locales (b) go to my day job (c) drink heavily. It a (a) hard (b) hard (c) hard life being a romance novelist, but there are compensations, like meeting delicious pirates with a steady hand for eyeliner application.
Jack
: Well, I do enjoy being a
perk
. (That is what Hellion called me the other night…or did the word start with j?) All right. Last question—but definitely the most important—do you think you'll write a few pirate romances in the future? Because I can help you in the most indelible ways in researching for those stories. The way a pirate thinks. The kind of eye liner he wears. The sort of place he prefers to seduce his winsome wench. We can start researching now if you prefer….
Miranda
: You know, Jack, I don't know anything about ships, but if you could give me a few pointers I might be persuaded to put someone like you in my next book. Especially if you give me eyeliner lessons. But before you do that-- *watching Jack kiss up her arm* --let me wrap up here.
I have the most chaotic work habits and it's a miracle my books get written. I'm still not entirely sure how it happens. I'm always madly impressed by writers who sit down at the same time each day and produce a quota of pages. Are you like that? Or do you type THE END and wonder where the heck all those words came from? (Oh, and did I mention I am giving away a copy of The Wild Marquis to one lucky commenter?)