Saturday, June 5, 2010
There is nothing more- um... -gratifying, satisfying, hilarious than belonging to a group of fabulous brilliant, talented, filthy pirates who enjoy a nice tall drink of dark, chiseled, wonderfully proportionate man. I'm a fan of man candy. Nice to look at, wouldn't necessarily want to hold or have a conversation with him while I'm blatantly drooling all over him, but I'm too polite to put duct tape over his beautiful lips while I imagine what else he could use them for.
So, Friday, Hells in her infinite man wisdom (of looking at man candy, of course) gave us a little something to get us pirates through the day. And I will share, only because I think it's SINFUL to keep something like this to myself. Well, I already had my way with him in my own little world, so now I'll share.  (Plus, DRD is mad that we're passing around pics of her boyfriend, so all the more reason to-) Enjoy!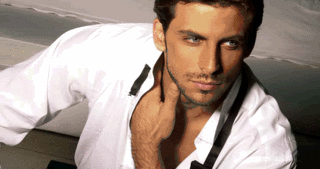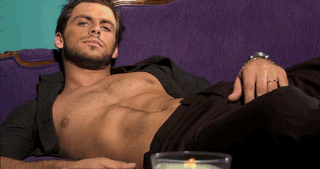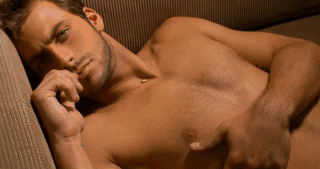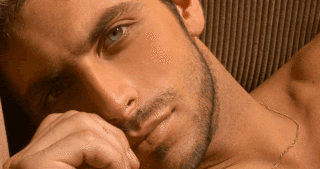 Love those dreamy sex eyes... *ducking an empty rum bottle* That's not nice, Donna. I did give him back when I was through!
Thank you. Thank you. *taking a curtsy* I'll be here all month. Wait, I probably shouldn't tell you that so you'll come back.