Tuesday, June 21, 2011
8:30 PM
|
Posted by Marnee Bailey
|
|
Edit Post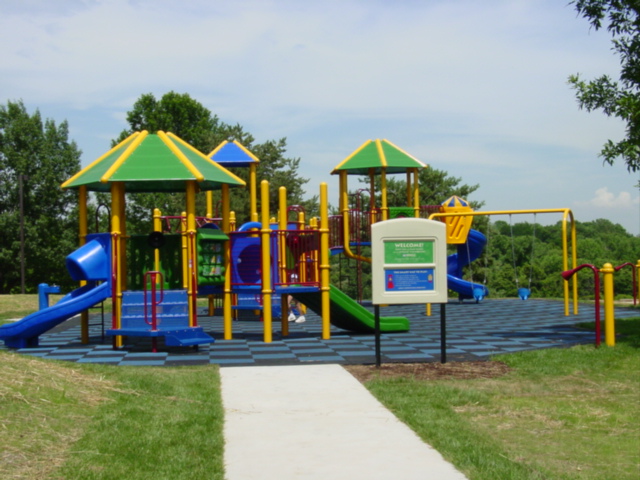 Captain Jack hurries onto the deck, blurry eyed and frantically dressing.  He yanks his trousers up, skidding to a stop.  "I'm here, I'm here.  Where are the damn cards?"
Gunner Marnee perches on a barrel of rum, dressed in a dry clean only dress (something she'd never wear at home), typing at her laptop.  She peeks at Jack over her  librarian glasses.  "Morning, Jack.  Need some coffee?  I think DRD's already fired up the pot.  Couple of ibuprofen for the headache?"
"Only  had one… er, a few tankards of rum last night.   Didn't want to be incapacitated for our guest."
Gunner scans the empty deck.  Confetti litters the planks, empty bottles roll about.  A layer of dust covers everything but the bar.  Chance would never allow dust to settle on the bar, after all.
So, the boat looks pretty much like it does every day.
"No guest today, hon.  Just me."  She shrugs.
Jack scans the scenery.  "Damn.  You're right."  His gaze falls on the Gunner again, a wicked tilt to his lips.  "Well then.  It seems we're alone, lass."
"So it does."  The Gunner smiles, all innocent sweetness.  "But remember?  I'm one of the happily married ones."
"Oh yes.  Your husband's carries the clubs."
"You mean he plays hockey?  Yes.  That's him."
"Right you are."  Jack slinks toward the stairs.  "Well, then.  I believe that's Hellie calling me.  She doesn't like to share anyway."  He sweeps off his tricorn hat and sinks into a courtly bow.  "Good day, love."


He doesn't wait for a response.  Gunner shakes her head, chuckling, and turns back to her laptop

*

Last week, my husband and I took our sons to the playground in our neighborhood.   My oldest is going on five and he's always hoping that there will be neighborhood kids there for him to play with.

This day, there were.  In fact, there were eight of them.  They were all racing around, all seemed to know each other.  My son practically wriggled with glee.  Like a puppy, he squirmed and hopped.  "Mom, can I go play with the kids?"

"Sure, baby.  Go ahead."  As he skipped ahead of us, my hubby and I smiled to each other.  My son is not shy.  He'll talk to anyone, much like his mommy.  So he walked right up to those kids, found the boy who appeared to be the closest to his age—maybe a year or two older—and introduced himself.

"Hi.  Can I play with you?"

Then he waited.  And waited.

The little boy was playing with a girl who seemed to be a year or two older than him and he ignored my son.  The boy and girl climbed up the slide, ran across the shaky bridge, and cast curious looks at my son who still stood where they left him, alone.

The other kids on the playground were watching the proceedings though they were pretending not to.  The chatter had petered off.

I'm a mommy.  My little son, so sweet and so friendly, looked dejected.  His little shoulders were set and he glanced at me with a questioning look, as if he didn't know why he felt the way he felt right that moment.  I wanted to sweep in and insist that these kids include him.  I wanted to scold and stomp my foot.

But I didn't.  Because my son is at the age where he doesn't want me to be involved all the time.  He's starting to exert his independence.  He wants to do things for himself, damn it.

So I stood to the side and I prayed.  Please God.  Don't let them hurt his feelings.  Don't make my son doubt how awesome he is.

My heart ached.  I remembered times on the playground from my childhood, of mean things kids would say, and I felt his pain as if it was my own.  Maybe it was my own, magnified through my love for my child.

The little boy continued to avoid eye contact but the girl he was playing with turned to my son and said, "What's your name?"

My son's posture changed.  Gone with the stiff shoulders.  He smiled brightly and told her.

"Do you want to play tag?"

He nodded with an enthusiastic, "Yeah!"  And they were off.

Turns out the little boy was just really shy.  He warmed up to my son.  It's hard not to, honestly.  My guy is a darling, really, and I'm not just saying that because I'm his mom.  (Okay, maybe….)  But it was a happy ending.  They played until the sun went down.

I realized later that this rejection and the fear of it is what drives black moments in romance novels.  If a happily ever after is the result of two people finding companionship and love together, the converse—the black moment—would be the result of feeling or being rejected.  When I read a romance and hit that black moment, if it's a good story, my heart aches and my throat tightens.  I'm connecting with the hero or heroine and projecting my own fear of rejection, my own remembered rejections, onto them.  But as I'm wrapped up in my empathetic response, I know that it'll work out for these characters I've grown to love.  It's a romance after all, not unpredictable real life, where rejection can stand unchallenged.  In a romance, I know that their loneliness is short lived and that they'll find their way back together.

I just read Just Like Heaven by Julia Quinn.  The black moments in that book come after the hero and the heroine both realize they love each other.  But then the heroine finds out the hero was pressed into watching over her by her absent brother.  So she thinks the hero only cares for her like a sister, that her brother made him even take that much interest, and now she's the one who loves him and he sees her as an obligation.

She worries that she cares more for him than he cares for her, that her love is going to be unwanted.  I knew that he loved her, but she didn't.  And I've been in that place, worrying that I cared for someone who didn't care as much for me.

So, my request today is for you to think on your favorite books.  At the black moment, how does rejection manifest itself?  In your own writing, how is rejection a part of your black moments?  How do you produce that feeling of being rejected, of possible loneliness?  What writing techniques can really wring out the fear of rejection in the black moment?