Monday, May 9, 2011
8:16 PM
|
Posted by Terri Osburn
|
|
Edit Post
I admit, I'm not always the sharpest hoe in the garden shed, but even I pick up on a pattern now and then. As aspiring writers, we're often asked what it is about our books that will make them stand out from all the others. Then if we ever manage to come up with a stellar response to this question and convince an editor/publisher to buy the thing, what do they do to it?
Make it look like all the other books.
We all know authors have little, if any, say in their covers. Back in the day (meaning back in ancient times when I started reading Romance) the big deal on Historical covers was the long haired, bare-chested hero (Fabio, anyone?!) holding the long-haired heroine in a domineering embrace, their hair whipping in the wind. Often in opposite directions, which always cracked me up.
Then there was the bold, embossed font for the title. Very sweeping and epic. If there had been movie posters in the early 19
th
century, that's the font they would have used. Looking back, I guess it's safe to say one covered looked pretty much like the rest.
And today is no different.
I've sprinkled examples through the blog and I'm sure you see the patterns as well. I often wonder if early 19
th
century modistes aren't rolling in their graves at the idea of all those dresses just falling off with what looks to be no help whatsoever. (Okay, the chick in the green dress might have had some help.) Or maybe the maids are rolling over knowing no self-respecting Lady's Maid would allow her to leave for a ball without her dress properly cinched, shackled and shellacked.
Contemporaries seem to have a little more variety, but they do share one trend with Historicals – the headless heroine/hero. I've read many complaints about the head-chopping of these poor, defenseless models, but I kind of like it. Let's face it, the model on the cover rarely resembles the character described inside and almost never matches the image we form in our minds. So give me the neck down and I'm good.
But really, if I had my druthers, I'd prefer no people on the cover a la Crusie or Debbie Macomber.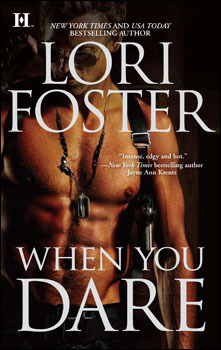 What do you think? If you're a writer, have you ever mocked up a place-holder cover for your book? *raises hand high* Do you dream about what your real cover will look like some day? As for the options on the shelves now, are you tired of heroines losing their dresses (and where are the shifts and stays???) Do you mind having a headless model on the cover? Do you care about the cover at all? (And feel free to talk about the man-candy on Romantic Suspense books. I had to throw one of those in too.)