Saturday, April 2, 2011
And lucky enough for you, Chanceroo, I didn't post manga men. *grin*
First Edition. First Volume.
There are days I need to get away into my fantasy world. Like most people, I'm a daydreamer. I'm also a procrastinator. These two things mesh really well together when I'm struggling to put my fingers on the keyboard. So the GPS play a game with each other to keep ourselves motivated. (She says it's to keep me motivated so she can quit her day job. But I'll get to that more later.) We play Fantasy Land. If you were on the EJ BB years ago, you know of CandiLand. This is similar. Except this world is filled with things I'll have once I dethrone the Stephenie Meyers and PC & Kristen Casts of the Best Seller YA world. While I'm skeptical on the best of days, I have no need to be disillusioned in my Fantasy World. There anything is possible.
I want the usual stuff. I want to be stable. (My mind won't be but my finances could use some bracing.) I want to be confident and have readers who love what I write. I want everything paid off so nothing is hanging over my head. But in Fantasy Land, all that practical crap is taken care of. Fantasy Land is the place where I have things I want.
And what I want is not too extravagant. This month, I'll set the category and I'll invite you all to have your own Fantasy Land where you have the funds to get what you want.
First Edition is toys. Toys are toys. They aren't practical. They are for fun. We all have our toys. The modest, practical versions of what we truly want. Electronics, vehicles, paper shredders (Whatever, I'm not here to judge.)
My toy of choice:
1968 Camaro SS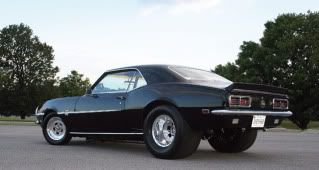 I'm a fan of automotive grease. I like the smell of oil and rubber and gasoline and power. The rumble of the engine at idle, the surge of power as you hit the gas. I'd find one that needed some love, and while I couldn't do the work (duh, too busy with my fabulous writing career), I'd pay someone to put in some serious love time on the Camaro. My monster is pure black, dark tinted windows, sound proof, a sound system that would blow your eardrums if cranked up. Instead of the small block, I want the Corvette motor- 427 cubic inches of blowing your mind fastness.
And while I'm at it in my Fantasy Land. I want my new Camaro too. But I want the 2012 Camaro Z28. Glossy black, dark windows. And in this land, I will have an extra gear so when I street race a suped up Mustang who thinks they are gonna get the better of me, I'll blow the doors right off his pony car.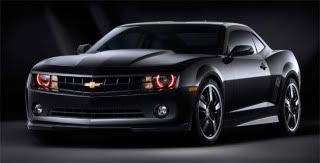 Now the category is Fantasy toys. Think about what you'd to toy around with (exclude men. Be patient.) and have some fun. I know we're all doing Awrapawrimo (I swear, I spell it different every time) this month and we need to enjoy ourselves as well.