Sunday, May 23, 2010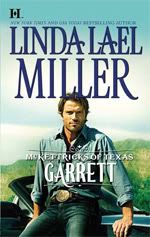 I'm an auto-buy reader. I almost always only buy books from authors who have established themselves to me as a Good Read. Actually more than that. They have to be a Great Read, and I have to consider them a Desert Island Keeper (DIK) for me to auto-buy them.
In my youth, Julie Garwood and Jude Deveraux were my DIKs; and I'd have a list of books for Christmas so I could have my collection of favorites. I know many people love A Knight in Shining Armor as their Jude's All-Time-Greatest; however, my favorite was The Raider because of the madcap humor, the nail-biting adventure and danger, and the underlying theme of looking past the surface of what someone looks like to the man or woman beneath to find real love. I still want to write a Revolutionary War era set book because of this novel.
In college, I found Teresa Medeiros and Jill Barnett. And toward the end of college, I had added Lisa Kleypas to the list. I loved Teresa for her lush prose; Jill for her ditzy but lovable heroines; and Lisa for heroes to swoon over. Before I bought any of them though, I had checked out their books from libraries, then fell so helplessly in love with the book I had to possess my own copy.
One of those books I remember reading—and blushing over—was Linda Lael Miller's Lily and the Major. It's set around or right after the Civil War, just as the Transcontinental Railroad has been completed and the country did interesting things like the concept of "orphan trains." Sending city orphans West to be adopted by settlers. I'd like to think they meant well, and yet, what were they thinking?
I'm guessing Ms. Miller had the same thought because she wrote a trilogy based on three sisters who are adopted by different families, in different towns and states, and how they struggle to reunite with each other when they are grown. And because these are romances, they all fall in love. Lily's hero is a major in the army; and she hates majors—and she hates the army. It's one of those books, I think, where you either love it or hate it. I think the hero means well, but he can come across as a jerk. (But I think that's just Ms. Miller's ability to do Lily's POV.) Lily does spend a lot of her time trying to tick him off.
I've read Ms. Miller's books for probably twenty years, and if I were washed up on a desert island and there were a pile of her books, I can't say I'd be particularly disappointed with my lot. Hey, hey, a vacation! I was so used to her historicals, it wasn't until much later I realized she also wrote contemporary novels. I was introduced to them this February when I was sent
McKettricks of Texas: Tate
*.
I admit, I was momentarily put off at first. I don't read many contemporaries. There has to be a draw or a reason. Humor especially. The cowboy part was a plus, as was the author—but then there were the two things I never like in novels: dogs and kids. It's like commercials. I feel like I'm being manipulated. I have to like these people because they have a dog or a kid, which incidentally is why they use dogs and kids in commercials to get you to buy their product. But I sucked it up and started reading, and I couldn't put the book down. It was a good solid read. A keeper. And best of all, I knew there were going to be two more books about the brothers,
Garrett
and
Austin
. (Austin is way yummy and troublesome. Woooboy.)
By the time I had savored the book, I decided it was too late to brag about it then—but I'm catching up now.
Garrett's
book, you see, is coming out May 25, and I want everyone aware of this book for part of their summer reading. I know this summer we have a slew of historicals for the picking: Tessa Dare, Eloisa James, and Lisa Kleypas just to name a few on my must-read lists. But I'm definitely adding this contemporary to the pile, if only as a reminder that heroes are just as delicious in Wranglers and pickup trucks as they are in ballrooms and formal wear. And while you're ordering it, if you haven't read
Tate's
book, toss that in as well. It's well worth the read. The kids and dogs totally grow on you.
Linda Lael Miller doesn't have ambivalent characters—you either love them or hate them. (I think my sister still snarls whenever I mention the major from Lily and the Major. *LOL* I loved him, but she did not.) I truly believe her plot derives from the characters she creates and not the other way around. This is why I enjoy her novels so much because I prefer the character-driven story. I like to think the more books of hers I read, as well as books like hers (character-driven) will help me write in a more character-driven way.
What types of stories do you prefer to read? What sorts of books do you read to help with your writing? Who were your favorite authors when you were younger? What books are you most looking forward to this summer? And if you were tossed onto a desert island, what books would you hope were there to keep you company?*
Nancy Berland Public Relations sent me the book to review. I imagine since it took me this long to review it, my reviews from now on will be out of my own pocket. However, since I think book reviews are supposed to mention how the book was acquired, I'm offering full disclosure.