Saturday, April 23, 2011
First Edition. Fourth Volume.
The month is finally coming to an end. Those of us who've participated in Awrapawrimo are weary, achy, have forgotten what quality sleep feels like (unless you're used to it), have permanent keyboard finger where they are stuck in position to type, and have consumed a bag of chocolates a day for almost 30 days.
Those of us who didn't participate in Awrapawrimo, you'll get another opportunity in August when I start my August push of 50k. I've yet to name it. We can come up with something clever later. Something to do with not being able to stand the heat and need to stay inside with air conditioning will probably fit in the title.
Since this is my last Sunday Fantasy Land blog I figured we could talk about anything we'd love to have yet don't. This could be napping during the day. This could be a personal trainer named Tristan who's so hot you have to fan yourself every time he comes over to give you your personal yoga lesson. It could be that you lounge beach side with a mojito in your hand while a trove of men cater to your every whelm. It's a Fantasy Land, take advantage of it.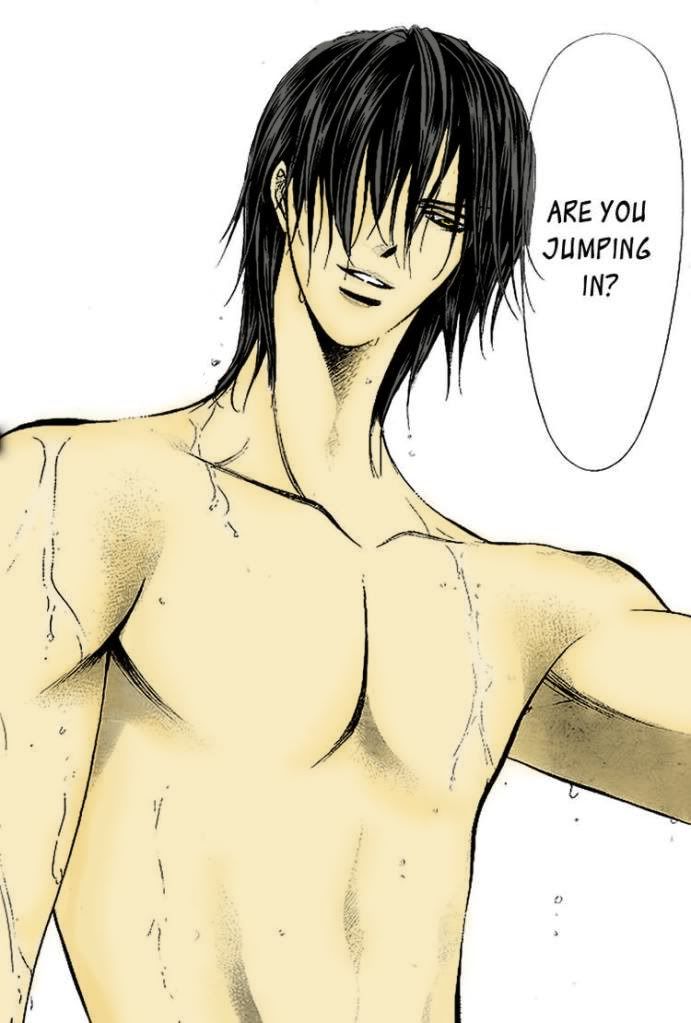 In my Fantasy Land I have an unending supply of Shojo manga with disgustingly nice HEAs and wonderful love stories and heartbreaking black moments. And maybe some really good Shonen manga as well but they have to have a light romance background or I won't be interested. And I can read Kanji so I have no need to get the subbed manga. Also, in my Fantasy land, I have my own private room with a lock and a thumb pad and five different codes to get into. In this room I have my own TV and DVD player. Also, all my walls are lined with book shelves filled with my favorite manga. The room is the color of a dark cloudy day and I have a chaise lounge in the corner for reading. I have two oversized recliners for kicking back with a friend in my private room and watching anime all day. In my room there is a secret door that leads you down a secret hallway so you don't have to pass through the rest of the house to leave. And while snacking and food is usually not my top priority, I have to think of others. (GPS said so.) So in my secret hallway, you can veer off to my own private stash of goodies.
And Chanceroo, you'll have to deal. It is a manga man, but he's naked and in the shower. Compromise a bit please. And yes please. I will jump in. And  you.
You may think I have lame wants in my Fantasy Land, but I don't need much to make me happy. I'm easy. (I hear it a lot.) What will you have?