Sunday, October 10, 2010
8:00 PM
|
Posted by Hellie Sinclair
|
|
Edit Post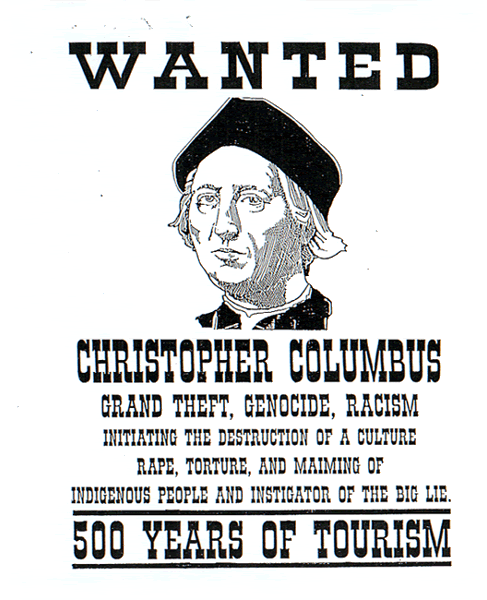 Ahoy-ho, mates! It's Columbus Day, that dubious holiday where we celebrate the guy who didn't really discover America but says he did. (The Vikings found it first, but I guess this is one of those things where if you don't write it down, it didn't happen.) Columbus Day annoys me, mostly because we never get the day off here. Banks, post office, everywhere else—they are enjoying the Fall weather, but here where I am, we're stuck at our desks.
Which is why you're getting a blog instead of a "we're in port" because if I have to be here, I think you should too.
But Chris does offer us writers an interesting inspiration. He's not the first guy to play fast and loose with history, but I like to think he's the first guy who's got a holiday celebrating a guy who played fast and loose with history. If you think about it, I suppose you can't blame him for not wanting the Vikings to get credit. "What? Those barbarians in a rowboat?" He was a Renaissance guy, right? If someone was going to discover America, shouldn't it be the good-looking, well-educated, civilized guy?
("Good-looking, well-educated, civilized" used as loosely here as "discovering America", you understand.)
And if you think about the historicals we read now, we're doing the same things, aren't we? Tweaking the facts to make history more palatable. In the good old days, weren't we all barbarians in a rowboat? Wouldn't we like to read about the version of ourselves as good-looking, well-educated, and civilized? Of course, we do. It's romantic.
So if you were writing a historical, what period would you write about and what would be the first thing you'd change for history's sake? And what's the one thing you could not compromise history for?
P.S. Just because I'm blogging in a civilized manner about corrupting history for writing's sake does not mean I won't be ranting about any authors in the future who use 90210 characters in their Regencies. I'm speaking more about not dying in childbirth, good dental hygiene, and perfect skin type stuff.