Saturday, May 15, 2010
8:57 PM
|
Posted by Hellie Sinclair
|
|
Edit Post
Okay, that was a terrible pun. Never ask me to name anything, especially not your child. "Horace. He looks like a Horace to me." It'd be awful.
Anyway, if you haven't been hiding under a rock, you know that summer blockbusters are coming (Ironman last week was a particularly good one, I enjoyed it) and this week, it was time for the Scott Ridley summer blockbuster. Lots of action sequences, blowing stuff up, and people dressed in a bunch of crazy SCA clothing, screaming at each other and waving swords. (I love me some SCA!) Robin Hood is coming back to theaters. He's been a favorite of Hollywood for years now; and because I'm just old enough, I am a huge fan of the often maligned Kevin Costner version in 1991. I even remember the movie theater I saw it in--I saw it with my sister and I didn't stop talking about it for at least six months. It was my first VHS movie I ever owned; and I was very proud of it. It was also where I was first introduced to Alan Rickman (but that's a different Hotties blog.)
Russell Crowe, his personality notwithstanding, is an outstanding actor. No one can deny it. He reminds me of Joaquin Phoenix in his ability to meld himself into a character until you can't discern which is Russell and which is the character. Equally great is that Cate Blanchett is playing Maid Marian, and she's awesome in everything I've seen her in. So although this movie looks like an overly serious cross between Gladiator and Kingdom of Heaven, I'm still seeing it as soon as possible.
In the meantime, I think everyone should pick the Robin who best suits them. Enjoy!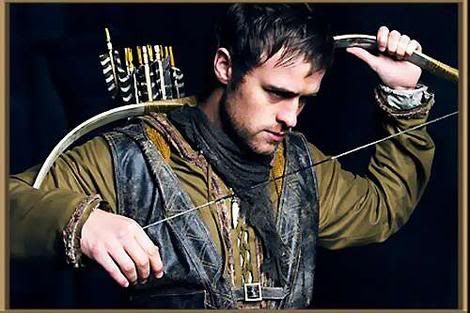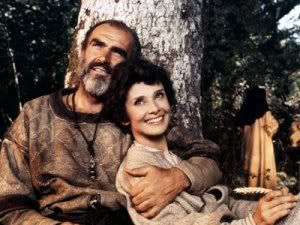 Which Robin would you be Maid Marian for and why? And which Robin Hood movie is your favorite? What Summer Blockbuster are you most looking forward to?